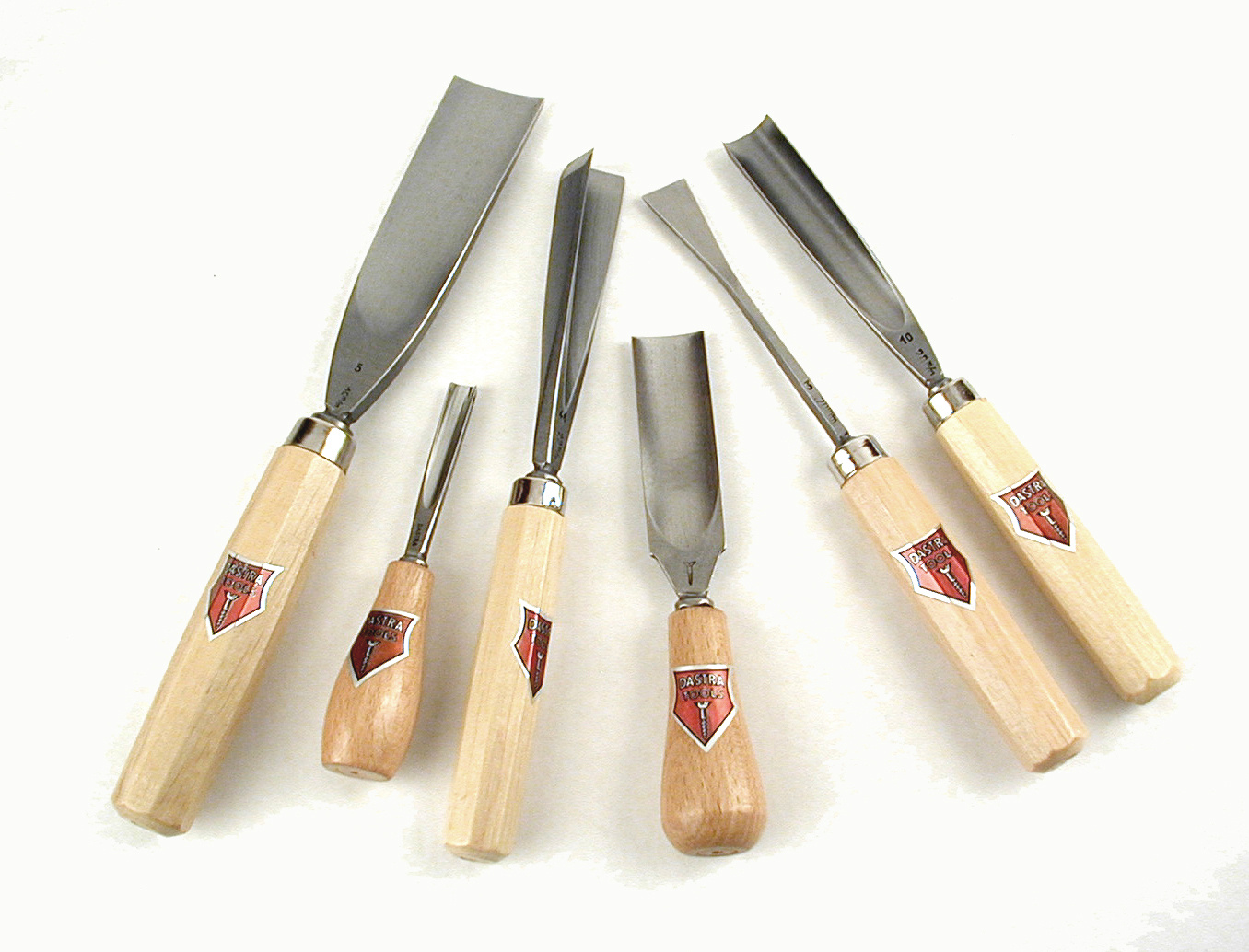 Diefenbacher Tools is the exclusive US distributor for Dastra woodcarving tools.
The company David Strasmann & Co. was founded in an old timber-framed house in the heart of Wuppertal-Ronsdorf in 1835. Six generations of the family worked in the same shop to create the finest handmade tools.
Dastra tools are almost small works of art in themselves. These tools are renowned in wood carver circles and are sold worldwide. Since 2019 Dastra tools are manufactured and distributed by Wilhelm Schmitt & Company in Remscheid, Germany.
The Dastra Tools listed on our website are full size, professional carvers. The overall length averages 10″ and each tool is fitted with an octagon hornbeam handle sized in proportion to the blade. The blades are hardened to Rc61 and are buffed to a satin finish. The profiles are beautifully ground and polished by expert craftsmen so that each tool reflects a perfect balance of strength and grace. Our Dastra tools arrive expertly sharpened and ready to use!