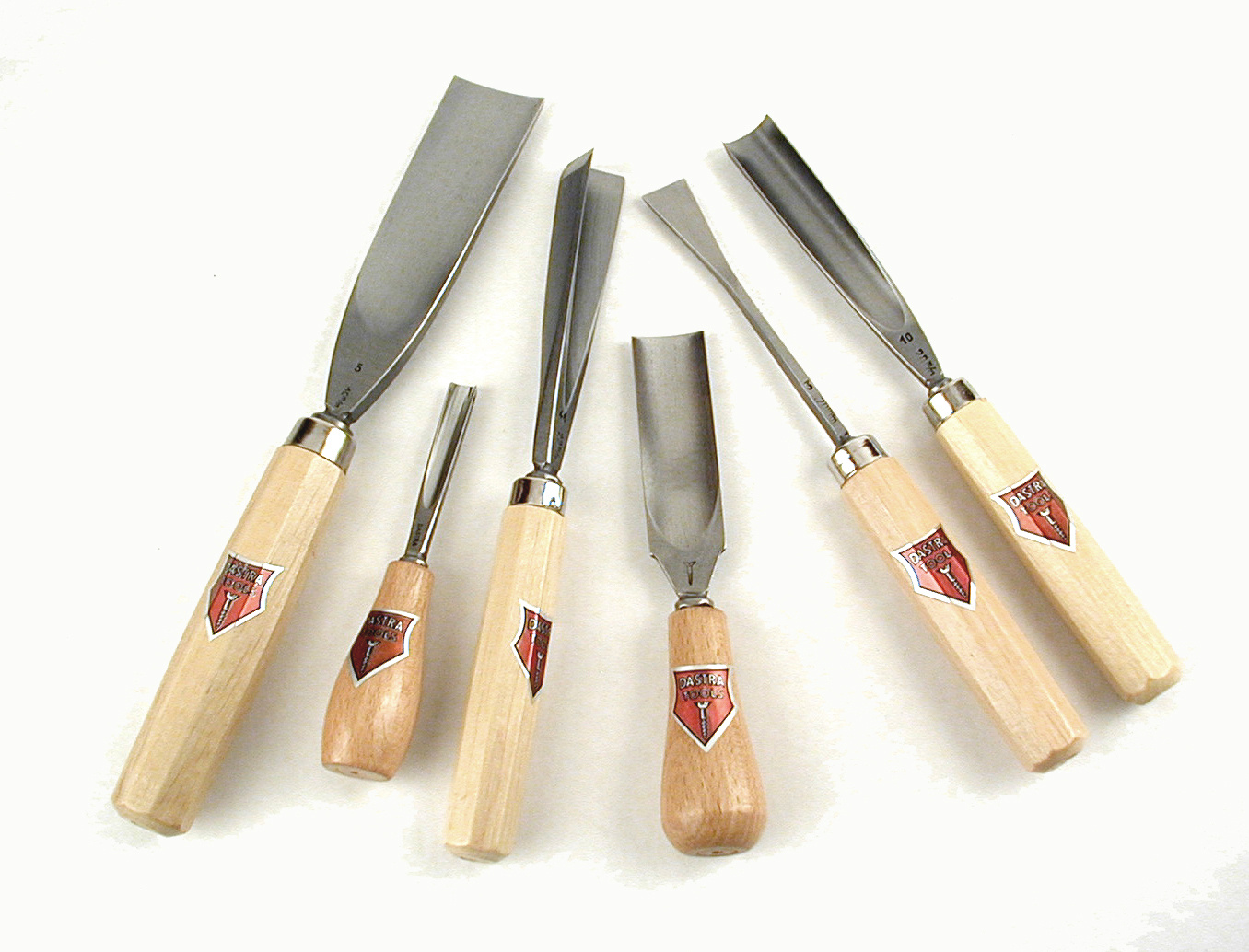 Diefenbacher Tools is the exclusive US distributor for Dastra woodcarving tools. In 1835 David Strasmann & Co. (Dastra) was founded in an old timber-framed house in Wuppertal-Ronsdorf, the heart of Germany's tool-making industry. Six generations of the Strasmann family worked in this same shop, creating the finest handmade tools crafted to satisfy the needs of woodcarvers, sculptors and woodworkers.
From forging to grinding, hardening, and polishing each tool goes through 32 stages to reach it's completion. Most of the work is still done by hand to ensure a level of quality equal to the finest edge tools ever made. Dastra tools are guaranteed to hold a razor-sharp cutting edge even after extended use in the hardest woods.
The Dastra Tools listed on our website are full size, professional carvers. The overall length averages 10″ and each tool is fitted with an octagon hornbeam handle sized in proportion to the blade. The blades are hardened to Rc60-61 and are buffed to a satin finish. The profiles are beautifully ground and polished by expert craftsmen so that each tool reflects a perfect balance of strength and grace. Our Dastra tools arrive expertly sharpened and ready to use!
Dastra manufactures a wide range of sweeps, sizes and profiles (straight, spoon, long bent, back bent and fishtail) from 2mm to 40mm. If you don't see what you are looking for please call 720-502-6687 for availability, pricing and delivery information.